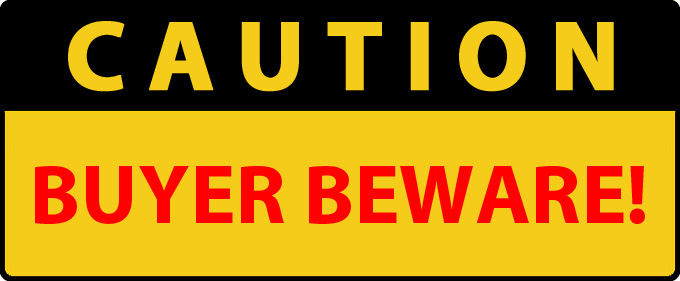 First Time Home Buyer Beware; Common Pitfalls to Avoid
Are you a first time home buyer? You must be pretty excited about this. It's an opportunity for you to own a house of your own, and probably start life anew and on a clean slate with your family. There are quite some things you'd need to watch out for before you begin your search and avoid them along the way. This would ensure that they don't cause you any problems. Here are some of the commonest pitfalls to avoid when buying a home.
Buying a house in your head: I term it this because you fall in love with the house and before you know it, you are already placing an offer. This mostly happens when you do not employ the services of a buyer's agent or a real estate agent. As a first time home buyer, it is essential that you look at an ample amount of houses available for sale before you make your pick. This would enable you to take a good look around so as to see all that there's to see and compare and contrast prices as well.
Employing the services of a buyer's agent: It is beneficial if you employ the services of a buyer's agent to help you out instead of the listing agent that works for the seller. The listing agent works for the seller and would want to meet the seller's terms so as to get a generous commission. The buyer's agent works for you on the other hand, and very much would ensure that you get the house at best price possible.
Making your offer at a price above the asking price: Your buyer's agent might want to make you believe that the house is a highly sought after property so you should offer above the asking price so as to beat down other interested buyers. Don't let that get to you as you might end up paying much more than you were supposed to. Making an offer above the asking price may be necessary in a hot market.
Letting your buyer's agent in on everything: Your buyer's agent is meant to know every tiny little detail. You should understand that all listing brokers work for the seller. This is because they receive a commission from the seller on the sale made.
State clear purchase offer terms: When you finally want to make an offer on the house, declare your purchase offer in clear terms. Endeavor to always add a 24-48 hour "Accept, Decline or Counter" clause to all purchase offers made by you on homes. This would enable the seller quickly accept, reject or counter your offer so that you can move onto the next one. In your purchase offer, make sure to add a "Mortgage financing clause." Under this section, it should be stated that a failure to get the necessary funding commitment under your asking rate maximum and terms would lead to a cancellation of the deal and a refund of your deposit.
[vfb id=2]
/wp-content/uploads/logo.png
0
0
Michael Carsey
/wp-content/uploads/logo.png
Michael Carsey
2016-10-12 21:10:29
2022-04-07 19:02:08
First Time Home Buyers Beware